Featured
New Arrival
Bestseller
Recommended Categories
Safety in the classroom
We take the safety of our students very seriously when they are experimenting in science lessons. Therefore, our voltage and power supply devices for student experiments are of course RiSU-compliant!
NTL RiSU Seal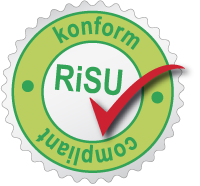 We have compiled a list of RiSU-compliant student power supplies from our range.
The NTL Xperimente Configurator
Choose from more than 900 demonstration experiments for teachers or from more than 600 student experiments (for student groups) your optimised equipment configurations on experiment level. NTL Xperiments Configurator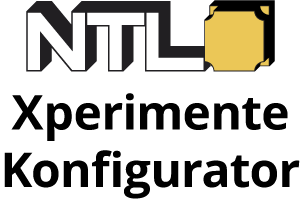 You can select as many experiments as you like and the necessary equipment and parts will be listed automatically and optimised. You can either download the list created in this way as a document for further processing or place it directly in the shopping basket of our webshop.
Sustainability in the Physics Collection
We are doing something for our climate and our environment: As the first teaching materials manufacturer in Germany, we have been producing the storage boxes of our equipment sets for student experiments from 100% recycled plastic since summer 2021!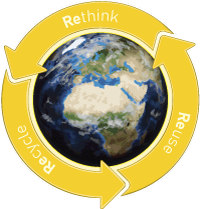 This way, your physics teaching materials collection will also become a bit more sustainable: Rethink – Recycle – Reuse.
NTL - Your strong partner for science and technology teaching aids
Our group of companies develops, manufactures and markets high-quality experiment equipment and systems for physics. The first NTL item was designed in 1985. This was the yellow \"plug-in block\" on which the logo is based as well. In the meantime, we have more than 35 years of experience and know-how in equipping schools with teaching aids, equipping basic physics practicals at universities, preparing lectures at institutes and in-house training at companies.
Currently, our range of teaching aids for student and demonstration experiments in physics lessons comprises about 2,300 items - approx. 1,900 of which are our own developments, created in close cooperation with experienced teachers.
What distinguishes us...

Physics teaching aids are our core competence.

We take the safety of students during experiments very seriously. Therefore, our voltage and power supply devices for student experiments are of course RISU-compliant.

What we offer you...

Concrete needs assessment for initial and expansion equipment, also for existing collections of third-party products, on-site at the customer's premises.

Needs-based consultation - if desired, directly at the customer's premises - on the basis of our equipment proposals, including individually prepared equipment offers.

Ready-made equipment proposals for a complete initial equipment of your school based on our many years of experience, also in dialogue with numerous teachers and the current teaching and educational curricula of all types of schools in secondary levels I and II.

Training in our system at the customer's premises - especially for teachers from other disciplines.

Service, advice and assistance in the daily routine of testing - also after the training phase of the teachers - by our competent and qualified staff.

What is important to us...

What is important to us...

The fun of all pupils in experimenting, so that physics becomes tangible again.

Our climate and our environment.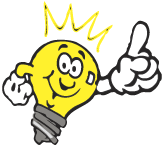 Real experiments,
that are easy to set up and
can be carried out quickly,
and lead to reliable results?
With NTL this is possible...
... simple - fast - safe!